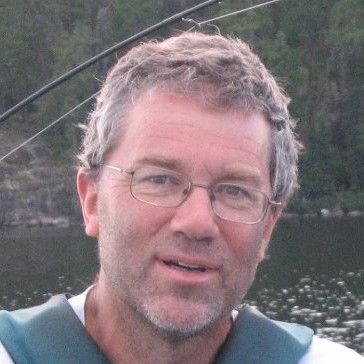 Distributed hydropower innovator taps irrigation and energy veteran to drive adoption among utilities
ATLANTA, May 30, 2019 — Emrgy, the tech innovator whose modular turbines harness the power of water as a clean, distributed energy resource, has rounded out the business development team with a new leader, Bob Gills. A 30-year sales and management veteran, Gills will be responsible for sales team leadership, driving revenue and implementing Emrgy's strategy of gaining utility adoption of the award-winning technology both domestically and internationally.
Gills, who was recently named a Fellow of the Colorado Coalition on Clean Energy, joins Emrgy after a successful career as Director of Global Sales for Agri-Inject, a provider of chemigation solutions for the agriculture industry. He also brings expertise in the application of technology for the automotive, oil, and gas industries.
"Emrgy is well positioned for success in the rapidly growing renewable energy market," Gills said. They are empowering utilities, water agencies and irrigation districts to transform resources such as unused irrigation canals into distributed generators of clean power."
Founder and CEO of Emrgy, Emily Morris said, "Bob understands that clients in the irrigation and agriculture sectors are greatly concerned with the integration of a new solution with their current operations. His business leadership will ensure that our solutions will have clean, reliable and predictable power outputs, while minimizing any impact to their existing water conveyance strategies." She added, "With Bob Gills on board, our team is enabled to produce a well-rounded and highly focused approach to market penetration in the irrigation sector across the globe."
Gills will attend several tradeshows and conferences throughout this year on behalf of Emrgy — all of which can be tracked through the company's quarterly newsletter or online at www.emrgy.com.
#####
About Emrgy
Emrgy is the tech innovator whose modular turbines harness the power of water as a clean, distributed energy resource. Learn more at https://emrgy.com/ and follow us on LinkedIn or on Twitter @emrgyinc
Contact person:
Emily Morris
Founder & CEO
emily@emrgy.com
Direct: +1 404-857-2191
https://emrgy.com/wp-content/uploads/2019/07/Olivia-Meek-Headshot_Bob-Gills.jpg
364
364
Hannah DeSoto
https://emrgy.com/wp-content/uploads/2020/07/emrgy_logo_bluetext_highres-1-300x134.png
Hannah DeSoto
2019-05-30 14:46:22
2019-10-01 10:58:20
Emrgy Hires Bob Gills as Director of Business Development